Athanassios Kolivras, MD, PhD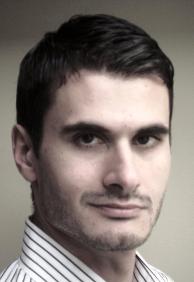 Current Position
Professor of Dermatology
Clinical Director (Chef de Clinique)
Lead Clinician at the Department of Dermatology
Saint-Pierre University Hospital
Université Libre de Bruxelles (ULB)
Education
Dr. Kolivras received his Medical Degree from the 'Université de Liège' in Belgium and completed his residency in
Dermatology at the 'Université Libre de Bruxelles' with highest honors. He did his Fellowship training in
Dermatopathology at the University of Virginia, Charlottesville, USA. Dr Kolivras has also obtained the University
Certification of Dermoscopy from the 'Université Claude Bernard Lyon 1' in France. He has obtained his PhD
degree from the 'Université Libre de Bruxelles' following his thesis entitled 'Immunohistochemistry in the
histopathological diagnosis of primary scalp alopecia'. He is currently Professor of Dermatology in Dental
Sciences at the 'Université Libre de Bruxelles'.
Main interests and subspecialties
Special interests include Dermatology in internal medicine and systemic diseases, cutaneous oncology, pediatric
dermatology and genetic diseases, hair diseases and stomatology. He is devoted to the clinical-pathological
correlation of the inflammatory dermatoses and of the dermatoscopic examination of pigmented cutaneous
lesions. Dr Kolivras academic practice is focused on the teaching of the clinical aspects of Dermatopathology.
Publications and international communications